My first attempt at copper plate was a mild success! Until I turned it into a mild failure, but I learned some stuff and am extremely excited about the fineness of the lines I can achieve, and with the effects of blocking out and open biting.
My first copper plate proof shows the teeny tiny fine lines which your computer monitor won't render because monitors have bad resolution: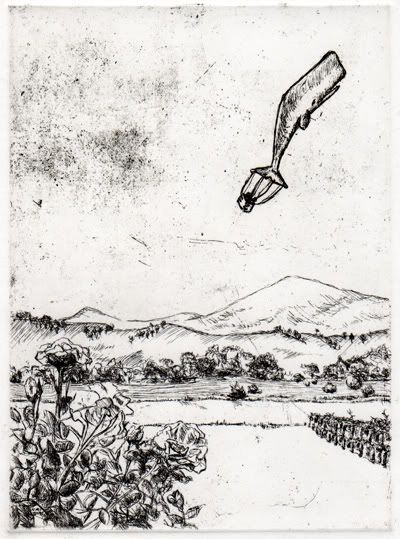 Yes it's a whale.
And this is what it looks like now.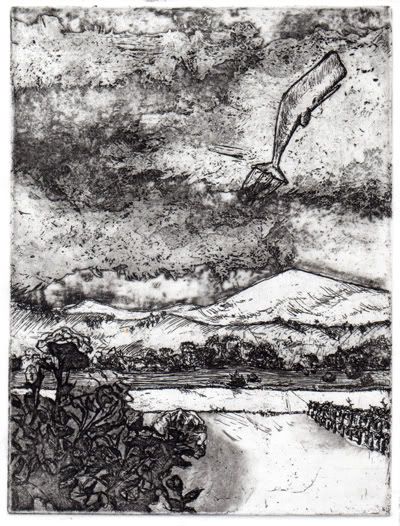 I don't get what's going on in it either. The sky looks a million more times more turbulent than I wanted it (not to mention the horrible disregard and disrespect for the play between light and dark), but the texture is kind of interesting. I also totally wrecked the intricate lines on the flowers at the bottom left.
I've redrawn this image on a new plate entirely and will be etching it when I get back to the studio, which won't be til April, and will attempt to do it a lot more carefully and thoughtfully. Meanwhile I'm going away for two months starting from 26 January, so there will be no posts on this blog until we get back. Not that you've learned to expect frequent posts on this thing!
I have
a travel blog which I share with Chris
, but am not sure whether we'll post anything on it while we're away.